Just a quickie to let you know how Herbie Hogwort is fairing. It was exactly a week ago today that he was found crying piteously, wet, cold and hungry near to a dead brother/sister. Then he weighed just 140gms but after a week of goats milk mixed with chicken flavour kitten food he now weighs in at a plump 195gms! He's doing really well and has tried some raisins, crushed nuts and kitten biscuits.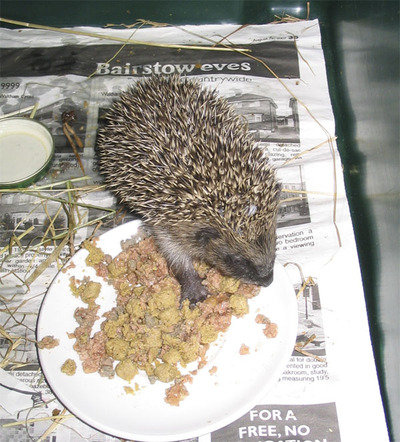 He's also having fun playing with an old flower pot, some pebbles and an empty snail shell which he likes to bite, shake and carry around.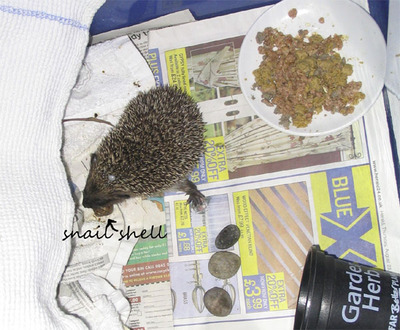 Unfortunately he still has 2 of the 4 ticks that he was found with - I got 2 to drop off by painting them with olive oil and will now try vaseline to coat the remaining 2 which hopefully will block up their ability to breathe and make them drop off - hideous things!
Hopefully he carry on putting on lots of weight and be ready to release back into the wild before the weather gets too cold. Thanks to Jo who has been giving me some great advice about hedgehog raising via email.